SKU: 11127528024
Круг алмазний вiдрiзний 1A1R 350x32 Hard ceramics Advanced
ДЛЯ ТОВСТОГО КЕРАМОГРАНІТУ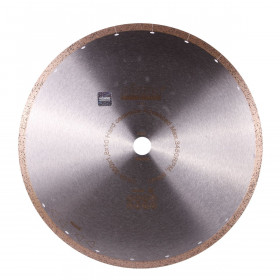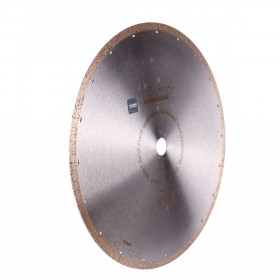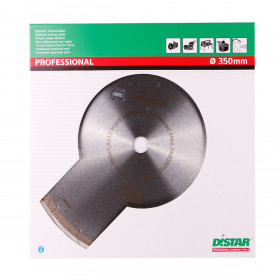 SKU: 11127528024
Круг алмазний вiдрiзний 1A1R 350x32 Hard ceramics Advanced
ДЛЯ ТОВСТОГО КЕРАМОГРАНІТУ
Granite
Ceramic
Porcelain gres
Dekton
The product is out of production
Delivery
In-store pickup

Free

GEIS, DHL, Schenker, TNT

According to the carrier's tariffs
After ordering on the website, our regional partner will contact you and choose for you the best delivery method
Payment
We currently offer the following payment methods
(Bank transfer, payment card, cash)
Warranty
Claims are considered in the case of:
Manufacturer's recommendations for the tool operation have not been violated
The wear of the diamond layer shall not exceed 1/3 of its initial height
Керамограніт будь-якої товщини. Диск для швидкісного різання керамограніта, твердої кераміки. Виробники керамічної плитки, керамограніта постійно працюють над підвищенням морозостійкості, стійкості на стирання, збільшенням товщини. Керамогранітна плитка товщиною 20 мм і вище стає все більш популярною. Такі зміни ведуть до зниження оброблюваності і вже звичайні алмазні диски не завжди справляються c завданням. Алмазний диск HARD CERAMICS ADVANCED спеціально створений для різання товстого і міцного керамограніта. До складу алмазоносного шару диска включені графітові чіпси, які створюють мікропористу структуру і виступають в ролі твердого змащення. Алмазоносних шар схильний до лазерної сегментації, що знижує вплив термічних навантажень на диск. Все це забезпечує можливість ефективної різання товстої і міцної керамогранитной плитки. Диски випускаються в діаметрах 200 - 350 мм, з посадковим місцем 25,4 мм. Застосовуються на верстатах-плиткорізах з охолодженням водою.