SKU: 11127528022
Diamond cutting blade 1A1R 300x32 Hard ceramics Advanced
Fast cutting of porcelain gres and hard ceramics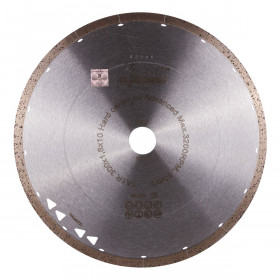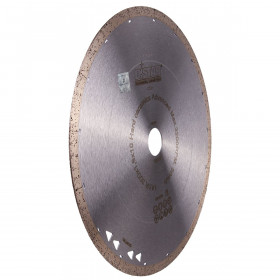 SKU: 11127528022
Diamond cutting blade 1A1R 300x32 Hard ceramics Advanced
Fast cutting of porcelain gres and hard ceramics
Ceramic
Porcelain gres
Dekton
To check price and availability, contact representative
in your region
Delivery
In-store pickup

Free

GEIS, DHL, Schenker, TNT

According to the carrier's tariffs
After ordering on the website, our regional partner will contact you and choose for you the best delivery method
Payment
We currently offer the following payment methods
(Bank transfer, payment card, cash)
Return of goods
Claims are considered in the case of:
Manufacturer's recommendations for the tool operation have not been violated
The wear of the diamond layer shall not exceed 1/3 of its initial height
You can return the goods within 14 days from the date of purchase, if the original packaging is intact and there are no traces of use.
Fast cutting of porcelain gres and hard ceramics
Porcelain gres of the thickness more than 20 mm is getting more and more popular because the production companies are constantly working on its thickness increasing as well as its wearing and frost resistance. So, not every diamond blade will process such material.
HARD CERAMICS ADVANCED is our new blade specially created for cutting of thick ceramic granite. Graphite chips in its metal bond create a fine-pored structure and work as a hard lubricant. Laser segmentaion of the diamond layer decreases the thermal load on the blade.
Diameters available: 200-350 mm., Hole: 25.4., Work with water coolant only.