SKU: 16915516017
Grinding cup DGS-W 230 Extra Max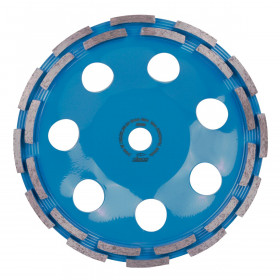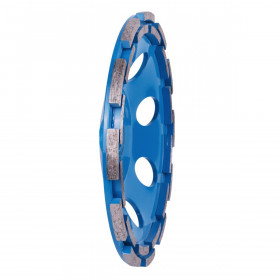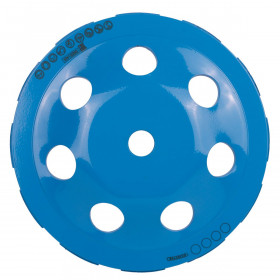 SKU: 16915516017
Grinding cup DGS-W 230 Extra Max
The product is out of production
Delivery
In-store pickup

Free

GEIS, DHL, Schenker, TNT

According to the carrier's tariffs
After ordering on the website, our regional partner will contact you and choose for you the best delivery method
Payment
We currently offer the following payment methods
(Bank transfer, payment card, cash)
Return of goods
Claims are considered in the case of:
Manufacturer's recommendations for the tool operation have not been violated
The wear of the diamond layer shall not exceed 1/3 of its initial height
You can return the goods within 14 days from the date of purchase, if the original packaging is intact and there are no traces of use.
Diamond cup wheel DISTAR DGS-W Extra Max with diamond layer height of 8 mm. Used on angle grinders with power of 1.0 kW. Segments are attached to the core by impulse welding method which provides a stronger hold under the most extreme conditions. The speed and lifetime of Distar DGS-W Extra Max cup wheel has increased by more than 30% due to the increased diamond layer. Ideal for sanding concrete, abrasive materials, concrete mosaic surfaces and removing the excess of concrete after casting formwork.
All Distar cup wheels are checked for imbalance that will prolong the work of the power tool and make the work comfortable with minimal vibrations.