SKU: 97015495005
Grinding cup DGS-S 100/22,23 Beton UNI
OPTIMAL GRINDING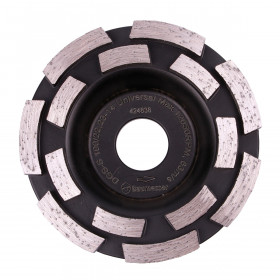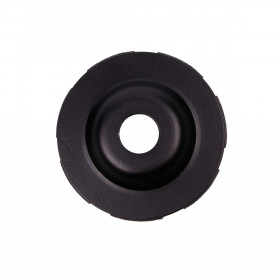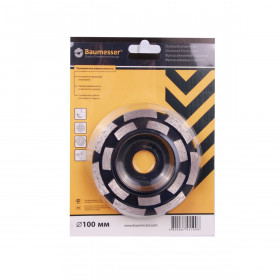 SKU: 97015495005
Grinding cup DGS-S 100/22,23 Beton UNI
OPTIMAL GRINDING
The product is out of production
Delivery
In-store pickup

Free

GEIS, DHL, Schenker, TNT

According to the carrier's tariffs
After ordering on the website, our regional partner will contact you and choose for you the best delivery method
Payment
We currently offer the following payment methods
(Bank transfer, payment card, cash)
Return of goods
Claims are considered in the case of:
Manufacturer's recommendations for the tool operation have not been violated
The wear of the diamond layer shall not exceed 1/3 of its initial height
You can return the goods within 14 days from the date of purchase, if the original packaging is intact and there are no traces of use.
The cup wheel with a two-row diamond segments.
Used for rough grinding of concrete, reinforced concrete and concrete-mosaic surfaces, and removing the excess of concrete after filling the formwork.
The cup wheel has excellent high-speed grinding characteristics at a very affordable price.
This is the best solution for home use or small amounts of work.
The grinding cup wheel has two rows of diamond segments mounted on a light metal body.
Used on manual angle grinders when grinding without cooling.
Available in two diameters 100 and 125 mm with a mounting hole of 22.2 mm.

Useful information
Make sure that the support flange and the clamping nut are clean and serviceable. Dust and other particles can cause significant runouts, which will affect the productivity of grinding comfort, the serviceability of equipment and tools.