SKU: 16915516012
Фреза алмазна DGS-W 150 Extra Max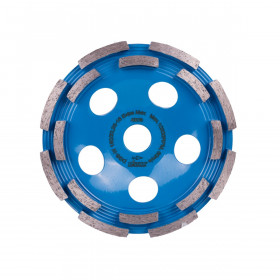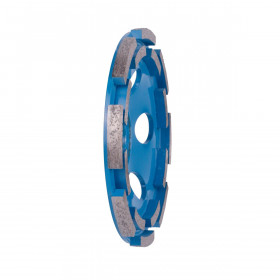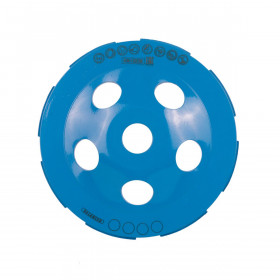 SKU: 16915516012
Фреза алмазна DGS-W 150 Extra Max
The product is out of production
Delivery
In-store pickup

Free

GEIS, DHL, Schenker, TNT

According to the carrier's tariffs
After ordering on the website, our regional partner will contact you and choose for you the best delivery method
Payment
We currently offer the following payment methods
(Bank transfer, payment card, cash)
Warranty
Claims are considered in the case of:
Manufacturer's recommendations for the tool operation have not been violated
The wear of the diamond layer shall not exceed 1/3 of its initial height
Алмазна фреза DISTAR DGS-W EXTRA MAX представлена ??в класичному вигляді з дворядним алмазним сегментом. Використовується такий інструмент для грубого шліфування поверхонь зі звичайного і армованого бетону, бетонно-мозаїчних поверхонь і зняття напливу бетону після заливки опалубки. Інструмент має досить великий ресурс роботи, який досягає 1000 квадратних метрів при помірній швидкості, близько 5,5 метрів в хвилину, Безпосередньо на ринку алмазних інструментів позиціонує себе як досить продуктивна модель в своєму класі, орієнтована на великий ресурс роботи, який більшою мірою обумовлений збільшеним алмазним шаром, товщина якого становить 8 міліметрів. 100% балансування забезпечує комфортну роботу без вібрацій і довгий термін служби обладнання. У продажу представлена ??в декількох варіаціях, які відрізняються безпосередньо розміром фрези, всього виділяється 5 моделей, діаметром від 100 до 230 міліметрів.