SKU: 37982017080
Diamond drill DDS-W 072x70xSDS+ CS-X
INCLUDING WITH A MICRO-PERCUSSION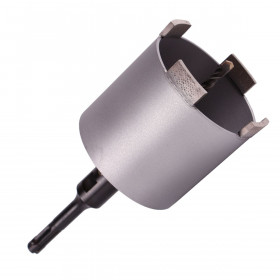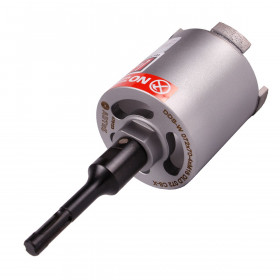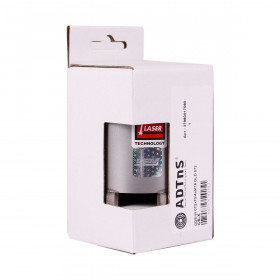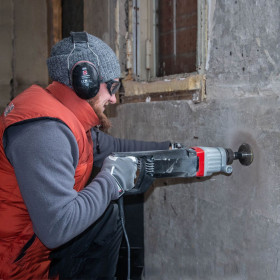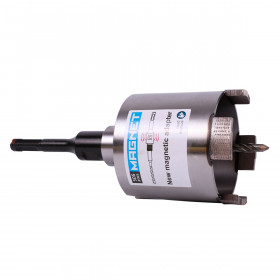 SKU: 37982017080
Diamond drill DDS-W 072x70xSDS+ CS-X
INCLUDING WITH A MICRO-PERCUSSION
To check price and availability, contact representative
in your region
Delivery
In-store pickup

Free

GEIS, DHL, Schenker, TNT

According to the carrier's tariffs
After ordering on the website, our regional partner will contact you and choose for you the best delivery method
Payment
We currently offer the following payment methods
(Bank transfer, payment card, cash)
Return of goods
Claims are considered in the case of:
Manufacturer's recommendations for the tool operation have not been violated
The wear of the diamond layer shall not exceed 1/3 of its initial height
You can return the goods within 14 days from the date of purchase, if the original packaging is intact and there are no traces of use.
Professional drilling in electrical installation.
The ADTnS DLD CS-X diamond drill bit is designed for drilling holes for the installation of electrical outlets. This drill bit effectively works when drilling reinforced, non-reinforced concrete, foam concrete, brick.
Equidistant evenly distributed diamond in segments provides high-performance and stable drilling speed.
The diamond drill bit is used on all types of handheld electric drills with adjustable speed and hammer drills.
Available in 3 diameters: 68, 72 and 82 mm on the market. They can be equipped with a magnetic adapter Magnet or without it.
The magnetic drill adapter allows you to quickly remove the centering drill bit, which significantly increases the overall performance of the work.
It is recommended to use such drills on a hand tool with a power of at least 650 W.

Useful information
During wet, raw materials drilling, periodically remove the drill bit from the drilling area to clean the hole from wet sludge.