SKU: 17808035049
Diamond drill DDR-B 14x80x12 Granite Active
EFFECTIVE DRILLING OF STONE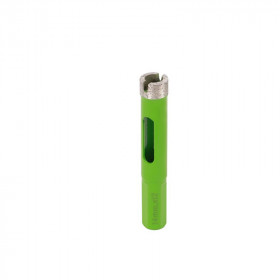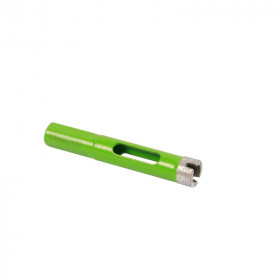 SKU: 17808035049
Diamond drill DDR-B 14x80x12 Granite Active
EFFECTIVE DRILLING OF STONE
To check price and availability, contact representative
in your region
Delivery
In-store pickup

Free

GEIS, DHL, Schenker, TNT

According to the carrier's tariffs
After ordering on the website, our regional partner will contact you and choose for you the best delivery method
Payment
We currently offer the following payment methods
(Bank transfer, payment card, cash)
Return of goods
Claims are considered in the case of:
Manufacturer's recommendations for the tool operation have not been violated
The wear of the diamond layer shall not exceed 1/3 of its initial height
You can return the goods within 14 days from the date of purchase, if the original packaging is intact and there are no traces of use.
Diamond core bit DISTAR DDR-B GRANITE ACTIVE is a great helper to create holes of different diameters in ceramic surfaces. Most effectively shows itself in work with soft and hard ceramic tiles, as well as marble and ceramic granite. When drilling, it creates a clean edge, without damaging the general appearance of the material.
The drill bit is available in various diameters, from 6 to 46 millimeters.
The drill bit is equipped with a special shank, under the clamping chuck, which allows you to use the tool on the handheld drills. The mandatory condition for the operation is the power of the drill from 600W, the presence of a speed controller from 800 to 2000 rpm and the absence of hammer mode.
Due to the durable diamond layer, it allows to achieve maximum working speed and lifetime. Requires water cooling during drilling.