SKU: 32185075157
Diamond cutting blade 1A1RSS 504 CLG RS-Z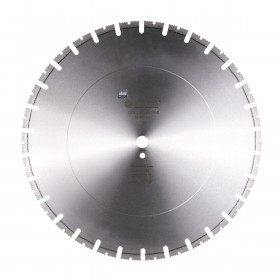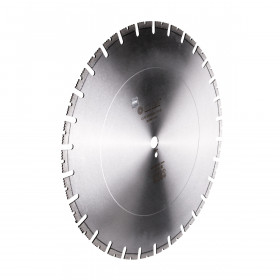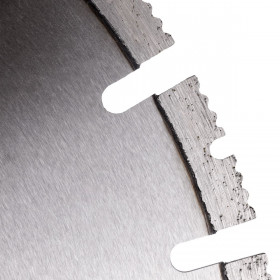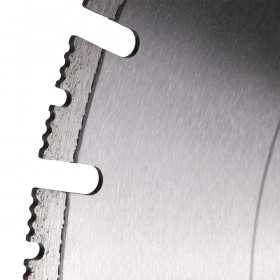 SKU: 32185075157
Diamond cutting blade 1A1RSS 504 CLG RS-Z
Reinforced concrete
Highly reinforced concrete
Mounting hole:
25,4-F4 mm
To check price and availability, contact representative
in your region
Delivery
In-store pickup

Free

GEIS, DHL, Schenker, TNT

According to the carrier's tariffs
After ordering on the website, our regional partner will contact you and choose for you the best delivery method
Payment
We currently offer the following payment methods
(Bank transfer, payment card, cash)
Return of goods
Claims are considered in the case of:
Manufacturer's recommendations for the tool operation have not been violated
The wear of the diamond layer shall not exceed 1/3 of its initial height
You can return the goods within 14 days from the date of purchase, if the original packaging is intact and there are no traces of use.
The ADTnS CLG RS-Z diamond blade is specially designed for processing concrete with a high level of reinforcement. It is used for working with high-strength concrete, as well as fine-grained heavy types. Also, it leaves a smooth, neat edge and does not damage the concrete structure when working. The segment has special holes and channels for removing the sludge from the work zone, which allows using the blade without additional cooling.
Available in six variations of diameters from 300 to 600 mm with the height of diamond segments 10 mm.
The blade has a hardened steel body with laser-welded diamond segments. This allows the blade to take significant loads and operate in hard load conditions.
A blade with a speed of up to 400 square centimeters per minute. The lifetime of the blade reaches 12 m2 (for a 350 mm blade on a 4.0 kW power cutter when cutting concrete M450 brand with 2.2% reinforcement with a rebar diameter of 16 mm)
It is used on power cutters and floor saws with a mounting of 25.4 mm.