SKU: 94220008031
Diamond cutting blade 1A1RSS 500 Beton PRO
OPTIMAL FOR CONCRETE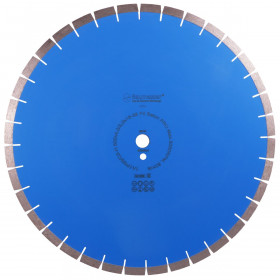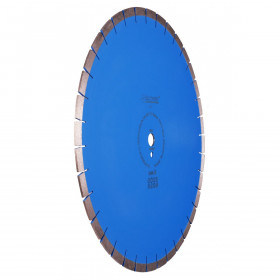 SKU: 94220008031
Diamond cutting blade 1A1RSS 500 Beton PRO
OPTIMAL FOR CONCRETE
To check price and availability, contact representative
in your region
Delivery
In-store pickup

Free

GEIS, DHL, Schenker, TNT

According to the carrier's tariffs
After ordering on the website, our regional partner will contact you and choose for you the best delivery method
Payment
We currently offer the following payment methods
(Bank transfer, payment card, cash)
Warranty
Claims are considered in the case of:
Manufacturer's recommendations for the tool operation have not been violated
The wear of the diamond layer shall not exceed 1/3 of its initial height
The Baumesser Beton PRO diamond cutting blade is a universal blade for working with all types of concrete. In general, it is a universal blade that can be used for cutting various construction materials.
The blade provides the most stable and high-quality work and has a long lifetime and good speed at the same time.
Baumesser 1A1RSS/C1-H Beton PRO is designed for use on power cutters and flat saws with a mounting hole of 25.4 mm.
Available in five variations on the market, with a diameter of 300, 350, 400, 450 and 500 mm. The height of the diamond layer is 10 mm, for diameter 500 it is 15 mm.