SKU: 11120048015
Diamond cutting blade 1A1R 200 Hard ceramics
TIMETESTED BLADE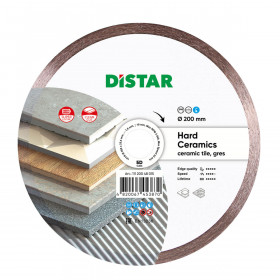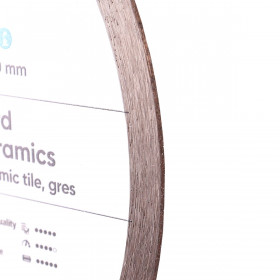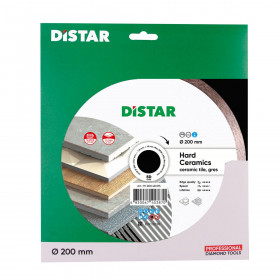 SKU: 11120048015
Diamond cutting blade 1A1R 200 Hard ceramics
TIMETESTED BLADE
To check price and availability, contact representative
in your region
Delivery
In-store pickup

Free

GEIS, DHL, Schenker, TNT

According to the carrier's tariffs
After ordering on the website, our regional partner will contact you and choose for you the best delivery method
Payment
We currently offer the following payment methods
(Bank transfer, payment card, cash)
Return of goods
Claims are considered in the case of:
Manufacturer's recommendations for the tool operation have not been violated
The wear of the diamond layer shall not exceed 1/3 of its initial height
You can return the goods within 14 days from the date of purchase, if the original packaging is intact and there are no traces of use.
Diamond blade Distar Hard Ceramics is designed for high-quality cutting of ceramic tiles with the presence of decorative coating. Cutting speed is 1.1 meters per minute , with a lifetime of 1000 linear meters. Due to its lifetime, the advantage for material processing is the low per unit cost.
Mainly it is used for work with glaze, wall and floor ceramics, ceramic granite, porcelain gres, as well as all kinds of granite and marble in rare cases. It is available in a wide range of blade diameters from 115 mm to 400 mm, which is used with tile cutters with a power of 0.8-1.5 kW with a rotational speed of 2900 rpm for a diameter of 200-250 mm, and 2-2,5 kW for 300-400 mm diameter. It is necessary to supply water in the amount of 5 liters per minute of cutting process.
Hard Ceramics can be purchased at an affordable price, for quick and clean work.

Performance parameters are given for following conditions:
• cutting the material indicated on the charts;
• cutting with 200 mm blade diameter;
• working with operational table saw with a power of 0.8 kW, with a rotational speed of 2900 rpm;
• water feed 3,0 l/min
• at an air temperature of +25 °C.
Material: porcelain gres, 10 mm.
The data is for information only. Under other operating conditions the performance parameters may vary.
/ # / — Edge quality
/ 3 / — Good cut
/ 4 / — Clean cut
/ 5 / — Fine cut