SKU: 11320061015
Diamond cutting blade 1A1R 200 Granite Premium
PREMIUM GRANITE CUTTING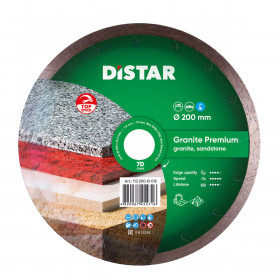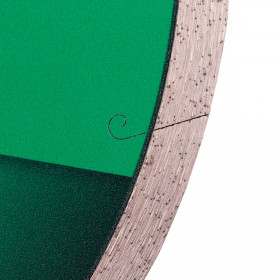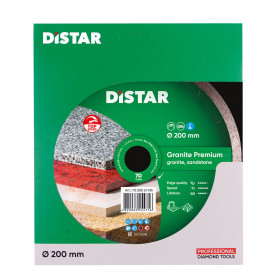 SKU: 11320061015
Diamond cutting blade 1A1R 200 Granite Premium
PREMIUM GRANITE CUTTING
To check price and availability, contact representative
in your region
Delivery
In-store pickup

Free

GEIS, DHL, Schenker, TNT

According to the carrier's tariffs
After ordering on the website, our regional partner will contact you and choose for you the best delivery method
Payment
We currently offer the following payment methods
(Bank transfer, payment card, cash)
Warranty
Claims are considered in the case of:
Manufacturer's recommendations for the tool operation have not been violated
The wear of the diamond layer shall not exceed 1/3 of its initial height
Diamond cutting blade DISTAR 1A1R GRANITE PREMIUM is used by professionals for cutting hard materials such as granite, marble and gabbro.
The blade is used with table saws or on special handheld tile cutters for wet cutting with water cooling.
The blade is available in diameters from 125 to 400 mm.
Has a fairly high cutting speed and lifetime. For example, the blades with diameter of 200-250 mm cutting speed reaches 1.2 running meters, the lifetime is up to 6.7 sq. m. or 700 linear m.

Performance parameters are given for following conditions:
• cutting the material indicated on the charts;
• cutting with 200 mm blade diameter;
• working with operational table saw with a power of 0.8 kW, with a rotational speed of 2900 rpm;
• water feed 3,0 l/min
• at an air temperature of +25 °C.
Material: porcelain gres, 10 mm.
The data is for information only. Under other operating conditions the performance parameters may vary.
/ # / — Edge quality
/ 3 / — Good cut
/ 4 / — Clean cut
/ 5 / — Fine cut