SKU: 37903521082
Свердло алмазне DDS-W 077x450x1 1/4 UNC RS7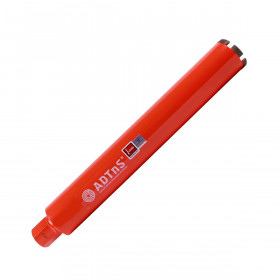 SKU: 37903521082
Свердло алмазне DDS-W 077x450x1 1/4 UNC RS7
The product is out of production
Delivery
In-store pickup

Free

GEIS, DHL, Schenker, TNT

According to the carrier's tariffs
After ordering on the website, our regional partner will contact you and choose for you the best delivery method
Payment
We currently offer the following payment methods
(Bank transfer, payment card, cash)
Warranty
Claims are considered in the case of:
Manufacturer's recommendations for the tool operation have not been violated
The wear of the diamond layer shall not exceed 1/3 of its initial height
Мякий сегмент. Висока швидкість свердління при оптимальному ресурсі. Сегменти до корпусу приварені лазером. Рекомендовано для машин малої та середньої потужності.