SKU: 11320138015
Круг алмазний вiдрiзний 1A1R 200 Bestseller Ceramic granite
Оптимально для керамограніту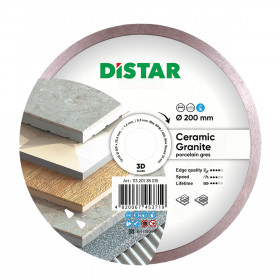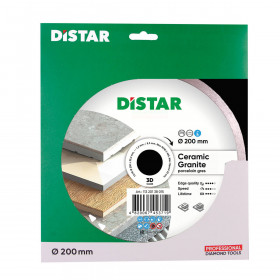 SKU: 11320138015
Круг алмазний вiдрiзний 1A1R 200 Bestseller Ceramic granite
Оптимально для керамограніту
Granite
Ceramic
Porcelain gres
The product is out of production
Delivery
In-store pickup

Free

GEIS, DHL, Schenker, TNT

According to the carrier's tariffs
After ordering on the website, our regional partner will contact you and choose for you the best delivery method
Payment
We currently offer the following payment methods
(Bank transfer, payment card, cash)
Warranty
Claims are considered in the case of:
Manufacturer's recommendations for the tool operation have not been violated
The wear of the diamond layer shall not exceed 1/3 of its initial height
Алмазний диск DISTAR 1A1R BESTSELLER CERAMIC GRANITE є представником класу 3D, серед сегмента недорогих інструментів для обробки плитки і керамограніта для мокрого способу. Прекрасно проявив себе в роботі з настінною плиткою, усіма видами кераміки і керамограніта, мармуром. Має досить великий ресурс роботи до 800 погонних метрів при швидкості різу в 1 метр. При досить гарній продуктивності забезпечує високий рівень якості кромки. Не залишає подряпин, і не створює ступенів при різі. У своєму ціновому сегменті вважається одним з кращих. На ринку представлений в декількох варіаціях, зокрема 125, 180,200 і 250 міліметрів в діаметрі. Найменший диск призначений для УШМ з посадковим отвором 22,23 мм, решта ж моделі частіше використовуються на плиткоріз з гніздом 25,4 мм.