SKU: 16915480011
Grinding cup DGS-W 125 Raptor-X
LIGHTEST & FASTEST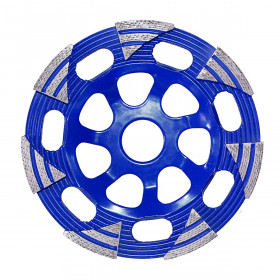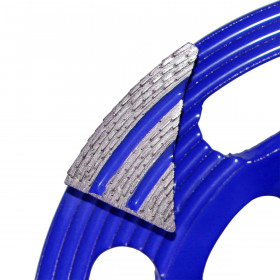 SKU: 16915480011
Grinding cup DGS-W 125 Raptor-X
LIGHTEST & FASTEST
To check price and availability, contact representative
in your region
Delivery
In-store pickup

Free

GEIS, DHL, Schenker, TNT

According to the carrier's tariffs
After ordering on the website, our regional partner will contact you and choose for you the best delivery method
Payment
We currently offer the following payment methods
(Bank transfer, payment card, cash)
Warranty
Claims are considered in the case of:
Manufacturer's recommendations for the tool operation have not been violated
The wear of the diamond layer shall not exceed 1/3 of its initial height
Special steel core design provides intensive sludge removal from the grinding zone. Ideal for the angle grinders with dust collectors.
Light weight of the grinding cup wheel provides comfortable, durable and continuous working process. Possible to use with high, medium and low power machines.