SKU: 17903094090
Diamond drill DDS-W 122x450x1 1/4 UNC Reinforced concrete
For wet drilling of the reinforced concrete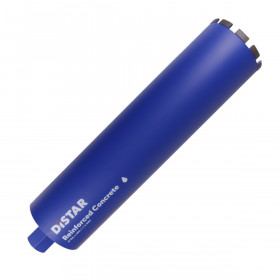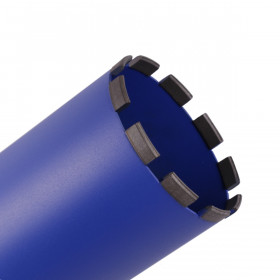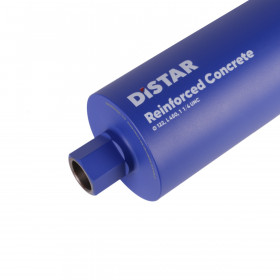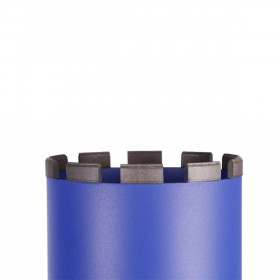 SKU: 17903094090
Diamond drill DDS-W 122x450x1 1/4 UNC Reinforced concrete
For wet drilling of the reinforced concrete
Reinforced concrete
Highly reinforced concrete
To check price and availability, contact representative
in your region
Delivery
In-store pickup

Free

GEIS, DHL, Schenker, TNT

According to the carrier's tariffs
After ordering on the website, our regional partner will contact you and choose for you the best delivery method
Payment
We currently offer the following payment methods
(Bank transfer, payment card, cash)
Return of goods
Claims are considered in the case of:
Manufacturer's recommendations for the tool operation have not been violated
The wear of the diamond layer shall not exceed 1/3 of its initial height
You can return the goods within 14 days from the date of purchase, if the original packaging is intact and there are no traces of use.
Diamond drill bit DDS-W 1/4 UNC Reinforced Concrete is an ideal tool for working with low-abrasive materials, as well as highly reinforced concrete. Provides stable work even with heavy reinforcement.
Available in number of diameters from 32 to 500 millimeters. The length of the working area of the drill bit is 450 mm. There is a difference in the number of segments depending on the diameter, which is from 4 to 30.
Depending on its diameter, it provides a speed of 5 to 7 centimeters per minute, with a lifetime of 9.5 to 12.5 meters.
The diamond drill is positioned as a tool with a great lifetime and good speed.

Reinforced concrete
Highly reinforced concrete