SKU: 70115429024
Tilers table CeraMAX 1200 TELESCOPE
MATCH YOUR COMFORT!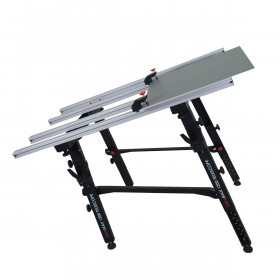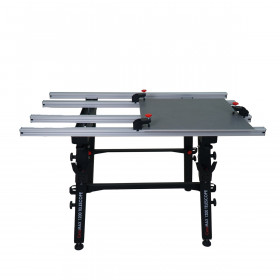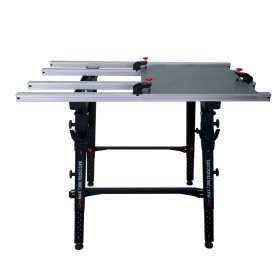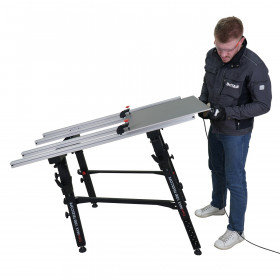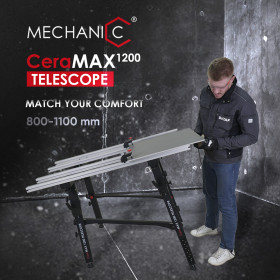 SKU: 70115429024
Tilers table CeraMAX 1200 TELESCOPE
MATCH YOUR COMFORT!
The product is out of production
Delivery
In-store pickup

Free

GEIS, DHL, Schenker, TNT

According to the carrier's tariffs
After ordering on the website, our regional partner will contact you and choose for you the best delivery method
Payment
We currently offer the following payment methods
(Bank transfer, payment card, cash)
Return of goods
Claims are considered in the case of:
Manufacturer's recommendations for the tool operation have not been violated
The wear of the diamond layer shall not exceed 1/3 of its initial height
You can return the goods within 14 days from the date of purchase, if the original packaging is intact and there are no traces of use.
Telescope
MATCH YOUR COMFORT!
As a rule, not almost all tables for tilers have a height adjustment function. This is extremely inconvenient, since everyones height is different. Also, when cutting and sanding edges at 90 degrees, you have to bend over to visually control the process.
The CeraMAX Telescope table has an additional height adjustment function. The adjustment range is 900-1200 mm. Also, the table can be set at an angle, which makes it very convenient to cut and grind tiles at 45 degrees. You can work all day without unnecessary fatigue and back strain.
Take care of your health! Experience a new level of ergonomic comfort.
The table has a size of 1300*780 mm. The height is 900-1200 mm. Crossbars allow installing a shelf made of any flat material for tool storage. The table has brackets for fixation of a grinding machine, magnetic holders of disks.