WARRANTY
All Distar products are covered by a quality guarantee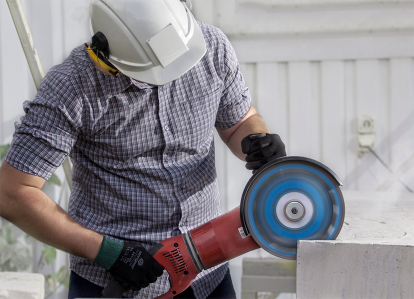 The claim for the quality of the purchased diamond tool is accepted based on the completed damage statement set form and the presence of the complaint product.
Manufacturer's recommendations for the tool operation have not been violated
The wear of the diamond layer shall not exceed 1/3 of its initial height
PAY ATTENTION!
The manufacturer does not have warranty obligations on the tool operability if the buyer changed its design himself
(boring the mounting hole, drilling additional mounting holes for the flange, etc.)
Fill out the Complaint Form and send it along with the product to: 36-020 Tyczyn, Rzeszow, Poland, Grunwaldzka 70H str., email:

[email protected]

If you have any questions, please call the +48795656787
DETAILS FOR SENDING
Recipient: DI-STAR. EU SP. Z O. O.
Concrete
Reinforced concrete
Highly reinforced concrete