SKU: 11315095010
Круг алмазний вiдрiзний 1A1R 125x1,5x8x22,23 Bestseller Ceramics
Найкращий для кераміки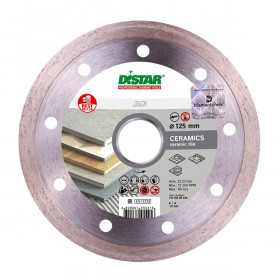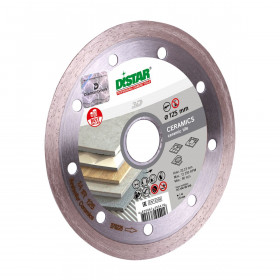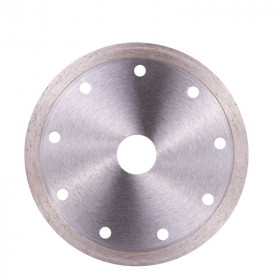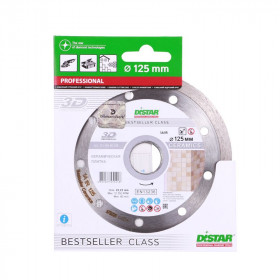 SKU: 11315095010
Круг алмазний вiдрiзний 1A1R 125x1,5x8x22,23 Bestseller Ceramics
Найкращий для кераміки
The product is out of production
Delivery
In-store pickup

Free

GEIS, DHL, Schenker, TNT

According to the carrier's tariffs
After ordering on the website, our regional partner will contact you and choose for you the best delivery method
Payment
We currently offer the following payment methods
(Bank transfer, payment card, cash)
Warranty
Claims are considered in the case of:
Manufacturer's recommendations for the tool operation have not been violated
The wear of the diamond layer shall not exceed 1/3 of its initial height
Алмазний диск DISTAR 1A1R BESTSELLER CERAMICS використовується професіоналами будівельниками на болгарках для здійснення сухого різу і є в свою чергу оптимальним рішенням при роботі з настінною плиткою, а також з будь-якою іншою. З його допомогою можна виконувати мяке і в той же час стабільне різаня матеріалу. Даний алмазний диск може чудово працювати, при цьому немає потреби в охолодженні. Він має великий ресурс роботи, зі швидкістю різу приблизно 0,8 метрів за одну хвилину, і шириною різу 1,5 і 2,2 мм в залежності від вибору алмазного круга, так як він представлений ??в двох варіаціях 125 і 230 мм. Якість кромки заслужило дві зірки з пяти можливих, але цього цілком достатньо, щоб здійснювати високоякісне різаня керамічної плитки. Придбати алмазний диск може кожен бажаючий, тому що у нього низька і доступна кожному ціна.